Oggi vi proporrò la lettura e l'ascolto di un brano tratto da "Prime Time" della Garzanti Scuola. L'argomento trattato riguarderà le abitudini alimentari nel Regno Unito.
Per ascoltare la pronuncia delle parole inglesi basta selezionare le parole o le frasi.

Leggete e ascoltate il seguente testo.
In Britain, breakfast is the first meal of the day. The traditional English breakfast consists of fruit juice, cereal (cornflakes, muesli, porridge) with milk and sugar; bacon and eggs, or sausages and tomatoes; butter and jam on toast; tea or coffee. Today people don't have much time to eat a hearty breakfast and so they just have a glass of fruit juice, a yoghurt or cereal with milk and sugar, some jam on toast, and a cup of tea or coffee.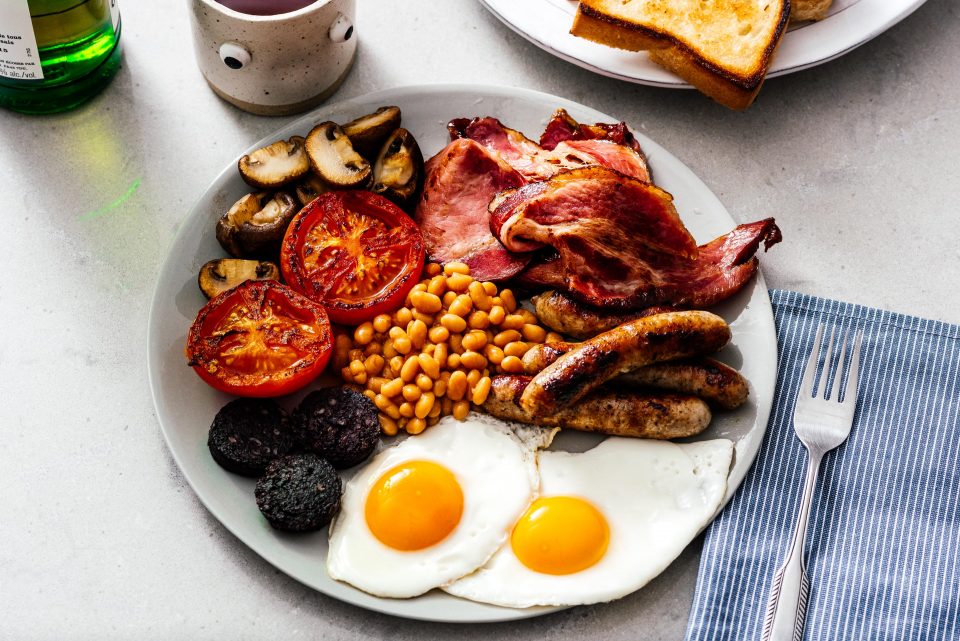 Lunch is a quick meal: a sandwich, or a salad, or fish and chips. To drink: water, fruit juice, coke, tea, coffee.
They have the teatime in the afternoon, at about five o'clock. They have tea with biscuits  or cakes.

The evening meal (some people call it dinner, other people call it tea or supper) consists of meat or fish with vegetables, then something sweet.
N.B. Le immagini sono state reperite nel web, quindi considerate di pubblico dominio, appartenenti a google e ai legittimi proprietari, e usati a scopo meramente didattico. Qualora si ritenesse che possano violare diritti di terzi, si prega di scrivere al seguente indirizzo easyenglish_2019@virgilio.it e saranno immediatamente rimosse.